What is NETCOM-RWANDA
 NSHIMIYUMWUNGELI Antoine Marie Zacharie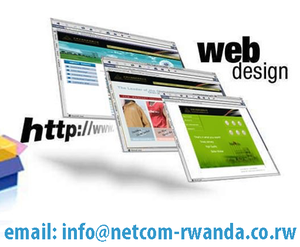 NETCOM-RWANDA ltd is a Dedicated IT company fucusing on Web Hosting and Domain Registration incorporated in Rwanda. We offer our services to thousands of customers in the country and region. Our Offices are located at kicukiro sonatube, along kanombe airport Road. Kigali City. We are accredited by RDB, a board that manages the rwandan development.
NETCOM-RWANDA ltd is formed as a private limited company owned and operated by IT experts with the objective of ICT consultancy to the Rwandan and the region market. We are a trusted web development and internet marketing company providing web solutions and online marketing strategies for businesses that want to maximize the benefits of the advancements of Information Technology (IT) and the ever growing power of online media. Our web applications are designed to simplify everyday business processes and our internet marketing strategies would give your company a strong web presence, thus giving you a great advantage over competitors.
Our IT services are customized depending on the needs and goals of your business. Our wide range of web services include high quality web applications, web design, search engine optimization (SEO), search engine marketing (SEM), and social media marketing strategies. Netcom-rwanda ltd helps you get the best return on your IT investment by focusing on improving business efficiency, accumulating cost savings and more importantly, increasing profit margins. The ultimate goal of our low-cost and effective web applications and internet marketing strategies is for your company to enjoy long-term success.
visite our website or call us on (+250) 0783069902
Pour être informé des derniers articles, inscrivez vous :