the power of positive thinking

 NSHIMIYUMWUNGELI Antoine Marie Zacharie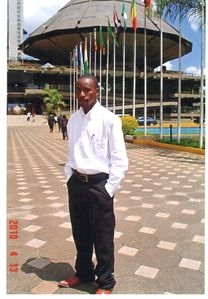 my friends,
after seeing that in many conferences where is different people and different idees, some start saying that those who aren't in the same line of thinking are enmies. that is not true!
there's somebody who said "uwo mudahuje ibitekerezo si umwanzi, mutege amatwi umwumve"
he had already seen that you can organise a meeting/conference then at the end of the day it becomes a war instead of a solution !!!
for more information contact
nshimiyumwungeli
antoine marie zacharie
mwungeli@yahoo.fr
0783069902
0753069902
0728069902

Pour être informé des derniers articles, inscrivez vous :