Windows 10 - Noticeable Features

 NSHIMIYUMWUNGELI Antoine Marie Zacharie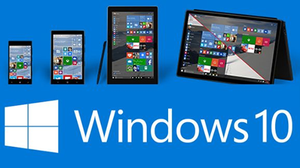 First, all desktop computers will share the very same Taskbar. The only way to tell which buttons are which on the Taskbar is by a very subtle overlay.
Second, making use of the [Alt] + [Tab] keyboard shortcut will cycle through all open applications, despite which desktop computer they are on.
Third, Microsoft appears to have implanted the Start Screen into the Start Menu. On the left side of the menu, you'll find all your applications and the links to items that have traditionally been on right side. On the right side there is a fly-out panel designed for the Modern App tiles, including Live Tiles.
We will keep you updated as more information is revealed....
Pour être informé des derniers articles, inscrivez vous :