Google, Microsoft, Netflix, Cisco and more to design an open-source video format

 NSHIMIYUMWUNGELI Antoine Marie Zacharie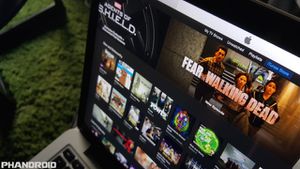 Seven of the ten largest tech companies have formed a new Alliance for Open Media, that is an open source project to develop new formats, codecs and technologies for viewing ultra high definition video and other media on the Web. Amazon, Cisco, Google, Intel, Microsoft, Mozilla and Netflix have joined forces to contribute their tech expertise to try and meet online demand for high-quality - including ultra high-definition - video, audio, images and streaming across numerous devices to serve users worldwide.
The priorities of the alliance were stated on a blog post:
· Interoperable and open
· Optimized for the Web
· Scalable to any modern device at any bandwidth
· Designed with a low computational footprint and optimized for hardware
· Capable of consistent, highest-quality, real-time video delivery
· Flexible for both commercial and non-commercial content, including user-generated content
· The project seeks to create a new, open, royalty-free video codec specification with binding specifications for media format, content encryption and adaptive streaming to accommodate upcoming new media types. The alliance operates under the W3C patent rules that were made under Apache 2.0. Indeed, the issue of licensing is significant. While H.264/AVC video - whose license is controlled by MPEG LA - has a relatively cheap licensing scheme, the newer, more efficient H.265/HEVC, controlled by a new licensing group, is expected to cost more. The Alliance for Open Media is a project of the Joint Development Foundation, a non-profit organization that specifically provides the corporate and legal framework for standards and source code collaborations. Additional information as to how to join will be available later this year.
Pour être informé des derniers articles, inscrivez vous :