HOW TO: Create Chipmunk Version Of Any Song

 NSHIMIYUMWUNGELI Antoine Marie Zacharie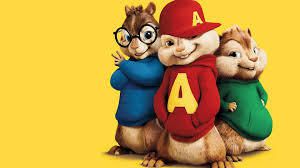 Alvin and the Chipmunks is an American animated music group created by Ross Bagdasarian, Sr. in 1958. The group consists of three singing animated anthropomorphic chipmunks. You would have heard Chipmunk version of many songs in YouTube or elsewhere. Ever wondered how to create them? This Guide will help you to exactly do the same.
The process involves speeding up the playback to create higher pitched songs, which sounds exactly like the chipmunks.
Create Chipmunk Version of Any Song
1. Choose the song which you need to modify.
2. Open Audacity. If you don't have it, Download it from here. Audacity is an open source audio manipulation software.
3. Go to File>Open and choose your song.
4. Click Ctrl + A to highlight the entire song.
5. Go to Effects>Change Pitch and change the percent to 115.500. Click OK to exit.
Change Pitch
6. Go to File>Export to save the Chipmunk version of your song in any format.
If the pitch is too high, to hear and the "Chipmunk" voices are too high, instead of 115.500, change the pitch to something lower. To save the audio in the .mp3 format, you need the lame_enc.dll which you can download from here.
Hope you liked this tutorial. Don't forget to share your experience through the comments.https://www.youtube.com/watch?v=TwwmhcGbvt0
Pour être informé des derniers articles, inscrivez vous :