Can a virus infect an internet modem, lan or wireless, and destroy its connection?

 NSHIMIYUMWUNGELI Antoine Marie Zacharie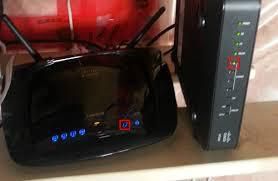 Just a question because we changed from a modem to a wireless connection because the modem stopped working despite all the repairs made.
A virus would possibly affect the connection settings in the PC - but there are no viruses that can infect a modem.

Having said that, some web attacks can reprogram your router by accessing the router management page from your PC. This is why it is important to change the default password on your router.

However, even this kind of attack is an exploit carried out from your PC - not in the router or modem directly.
http://en.wikipedia.org/wiki/ARP_spoofing
In computer networking, ARP spoofing, ARP cache poisoning, or ARP poison routing, is a technique by which an attacker sends (spoofed) Address Resolution Protocol (ARP) messages onto a local area network. Generally, the aim is to associate the attacker's MAC address with the IP address of another host, such as the default gateway, causing any traffic meant for that IP address to be sent to the attacker instead.
ARP spoofing may allow an attacker to intercept data frames on a network, modify the traffic, or stop all traffic. Often the attack is used as an opening for other attacks, such as denial of service, man in the middle, or session hijacking attacks.[1]
The attack can only be used on networks that use the Address Resolution Protocol, and is limited to local network segments